Welcome to our Website
The most important ingredient of cooking is 'Love' – if you pour your heart while cooking, nothing can go wrong.
Welcome to my website. I am a simple house wife. When my daughter grew up and went to college she would tell me quite often how much she misses home food. She survived on pizza, pasta, burgers and Chinese food for the first year. And then she set up her own small kitchen. But apart from scrambled or fried eggs and basic rice all she cooked was instant noodles. She started calling me up for help and guidance. From shopping guide to cooking instructions we chatted long and soon she learnt enough to cook a few basics. Gradually it became a passion and she even started treating her friends.
As a mother I can understand the anxiety and agony we all pass through for our children. And as a woman I realize the importance of basic understanding and skill for cooking.  While traveling across the country I have had the pleasure to taste a multitude of preparations – some authentic, some fusion and some modified as per present day health demands. Interviewing traditional cooks, seeing them in live action and trying them myself has helped me understand the dynamics of the process and the chemistry of the spices. Each dish has its own unique identity.
Kakoli DasGupta
Amazon Author Page
My Author Page at Smashwords: Click here
Curry And Spice
Our Recipe Books
Published by Media Plus
25 Easy and Authentic Indian Chicken Recipes
While much has been said and is being said about diet food, healthy cooking, low fat recipe – they can never do justice to the demands of delicacy. This book offers select 25 Chicken Recipes from all across India with cooking time, flavor, skill level, accompaniment and an easy to follow preparation method.
This is the first book in the series. Soon to be launched are guides on Meat, Fish, Vegetable and other Regional Specialties.25 Easy and Authentic Indian Vegetarian Recipes.
Buy the Book at Amazon – Starting at Rs.296.00
25 Easy and Authentic Indian Vegetarian Recipes
This is our second book on 25 Indian Vegetarian Recipe. A selection from all across India covering delicacies like Naratan Korma, Malai Kofta and Paneer Jalfrazie to name a few and Regional Specialties like Gatte Ka Subzi, Dal Bati Churma, Cabbage Porriyal and more.
Like all books these book also comes with a full chapter on Cooking and Kitchen Tips  and special recipes for Home made Chutney , Dips and Masala mixes.
Buy the Book at Amazon – Starting at Rs.274.00
Watch our Book Promo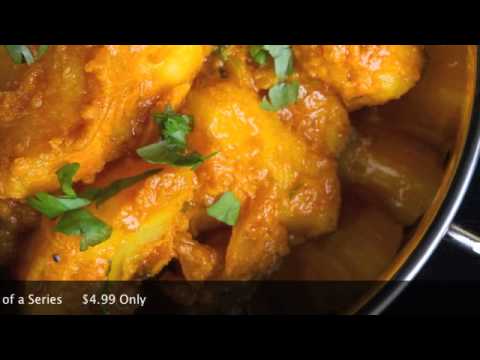 Read an Excerpt
Read an excerpt for the first book in the series: Curry and Spice – 25 Easy and Authentic Indian Chicken Recipes. Click here